Do you wear your old leotards to sleep at night? Do you study the code of points for fun? Do you chalk up before you go to work? Then this may be the job for you!
As the leading gymnastics media source, Gymnastike is where the gymnastics community lives. We provide unparalleled coverage of gymnastics at every level and constantly create original video and written content. Gymnastike's mission is to promote the sport of gymnastics and cultivate a strong, passionate community.
Gymnastike is based in beautiful Austin, Texas and is part of the FloSports family. FloSports is a fast growing media company that is redefining the way people engage in the sports they love. Check out our current full time gymnastics job opportunities below to make your work and passion one in the same.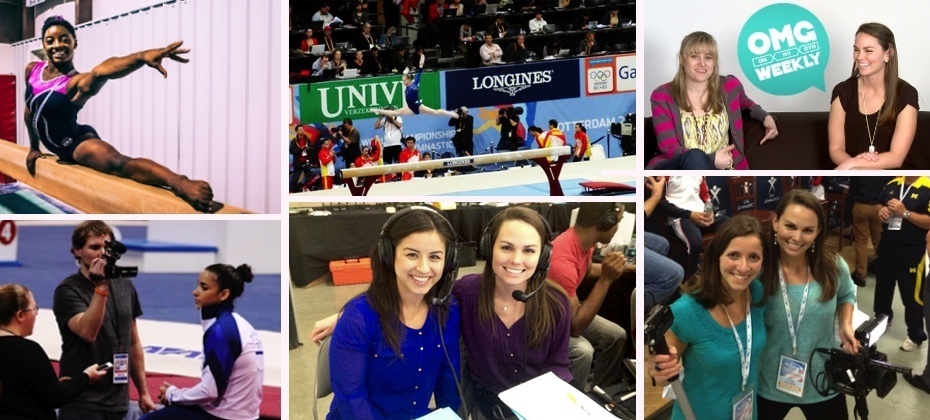 We are currently seeking a passionate member of the gymnastics community to join our team as an Associate Producer.
In this role you will create written and video content and will travel the world to cover the best teams and events in the sport. This position requires media experience and willingness to be both behind and in front of the camera. The position is full-time, offers benefits, and is located at the FloSports HQ in Austin, TX.
Responsibilities: 
Create compelling video and written content for the gymnastics community
Provide media coverage of gymnastics events around the world
Appear on-camera for weekly shows and live coverage commentary
Use social media to promote content and drive traffic
Develop strong working relationships with top coaches and athletes in the sport
Manage multiple tasks at one time
Requirements:
BA/BS, or foreign equivalent
Past experience in competitive gymnastics

Video shooting and editing experience

Excellent written and verbal communication skills
Extremely reliable, consistent, and hard-working
Ability to work in a fast-paced, deadline oriented environment
Highly organized with the flexibility to take on multiple projects at one time
Ability to conceptualize and execute creative, edgy content in a timely manner
Preferred
Minimum 1 year media experience
Established social media following
Apply
Apply at FloSports Recruiting with your resume, cover letter and salary requirements. We look forward to considering your candidacy for the role!
---
About FloSports
FloSports, an innovative sports media and events company based in Austin, Texas, is the authentic source for content and a new world of coverage that true fans have been waiting for. Focused on three areas – live competition and coverage, original content, and owned and operated events – the company takes fragmented communities and provides them the platform to connect with the sports they love.
Through live streaming of premier events, original video programming, weekly studio shows, branded entertainment, and event creation and execution, FloSports is changing the game for the sports, the athletes and the fans. Current verticals under the FloSports header are Running, Elite Fitness, Wrestling, and Gymnastics.